EMSCULPT NEO®
The next generation of body contouring machines is here at Advanced Beauty & Wellness! The EMSCULPT NEO® uses their patented HIFEM® technology which mixes RF for fat loss and electromagnetic resonance to increase muscle all with no downtime. Science backed by over 30 peer reviewed papers and multiple clinical trials.
Who can benefit?
Seniors
As we get older, the body naturally loses muscle and bone density. Using the EMSCULPT NEO® machine can help reverse that loss leading to increased stability and balance which will restore and improve daily function making daily task easy!
Athletics & Fitness
Kick start your training regimen. EMSCULPT NEO® has been proven to equal 14-16 weeks of HIIT. For your abs, one session is equal to 20,000 crunches! Treatments focusing on your core can enhance athletic performance and will give you a leg up on the competition.
Women
Women need muscle as much as men. The EMSCULPT NEO® machine does not create bulk, just muscle mass for that sleek and toned look. Jumpstart your metabolism and burn more fat!
Men
Take a step and get rid of that dad bod! The EMSCULPT NEO® gets rid of visceral fat, which plagues a lot of men and is a leading indicator of other health issues.
Benefits
Fat Loss
The EMSCULPT NEO® is proven to decrease fat as much as 30% for the treated area on average.
Unlike other machines, there is minimal side effects and restrictions on who can use the product.
Reduce or eliminate problem areas
Improve and accent other body parts
Muscle Building
The older we get, the more muscle we lose. The more muscle we have, the more calories we burn.
Keep the muscle you've earned throughout the years. The EMSCULPT NEO® is proven to increase muscle mass for the treated area as much as 25% on average!
Strengthen weak areas
Tone, tone, tone!
Improve definition
Reshape problem areas
How it works
This two-in-one product combines the latest technology in high intensity electromagnetic resonance to gain muscle with radio frequency to decrease fat and it's called HIFEM+. Tens of thousands of contractions that penetrate deep in to all areas of the muscle will strengthen weakened areas. RF settings burn fat to get that taught and tone feeling! Sign up today for our Core to Floor packages that will tighten that core.
See the video below for a more detailed explanation:
Treatment Areas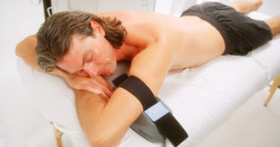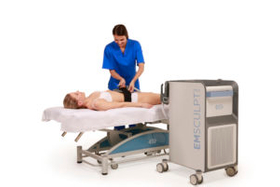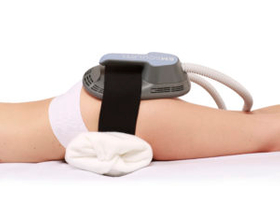 Testimonials
My wife and I are 80+ years old. She has been struggling with balance and basic daily tasks. After the first consultation with beautiful Angelica, we began our treatments. My wife received 4 treatments on her abdomen to strengthen her core and emSella treatments. By then end, she had no problem getting into our SUV without assistance! When we first started, our caregiver had to assist her in/out of the SUV. The emSella treatments also helped her only use the restroom once a night.
My treatments included the emSella and EMSCUPLT NEO treatments (abs/glutes). My balance improved and I found it very easy to get out of chairs. It also helped with my back, which I have been struggling with for a long time.
My advice to anyone is to listen to what Angelica is saying. She not only uses these incredible machines, but she is an expert in nutrition science and really maximizes the incredible benefits these machines offer.
—George and Nancy B. Phoenix, AZ
Before & After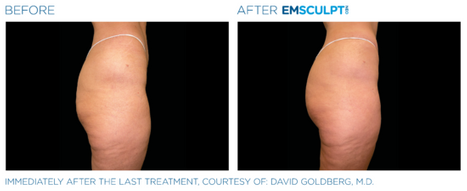 Videos
Note: There are 3 videos on the old site that need aYoutube embed codes to be able to upload here.
Core to Floor
Combine your treatments with the EMSCULPT NEO® and the EMSELLA® which greatly enhances your stability, balance, & improves your overall quality of life!
Increase core strength focusing on glutes and abdomen
Increase pelvic floor strength which is very difficult to do on your own.
Each treated area is approximately 30 minutes
See the EMSELLA® page for more information!